MURRAY GUMS ESTATE | FRANTOIO OLIVE OIL (4 Litre)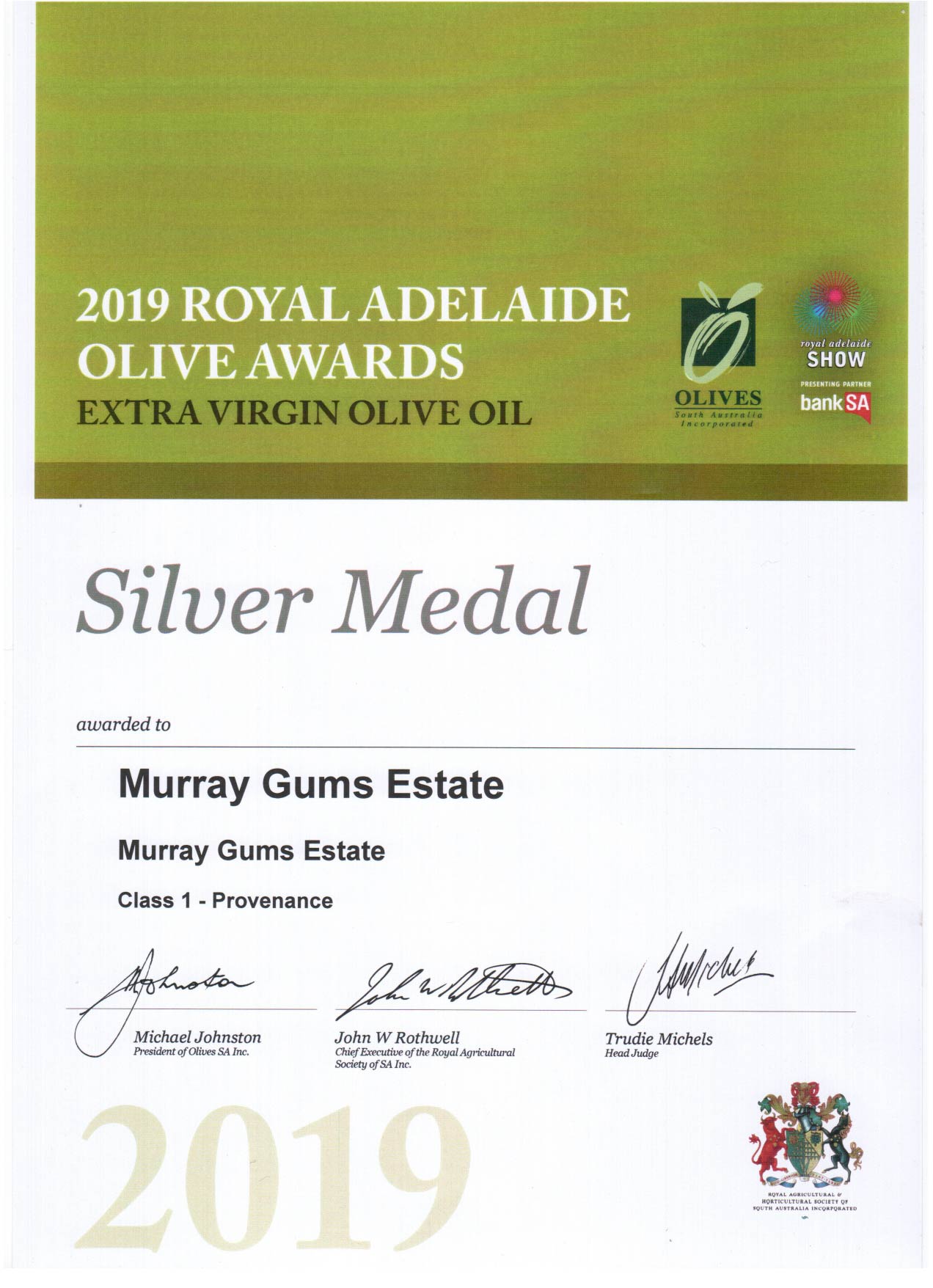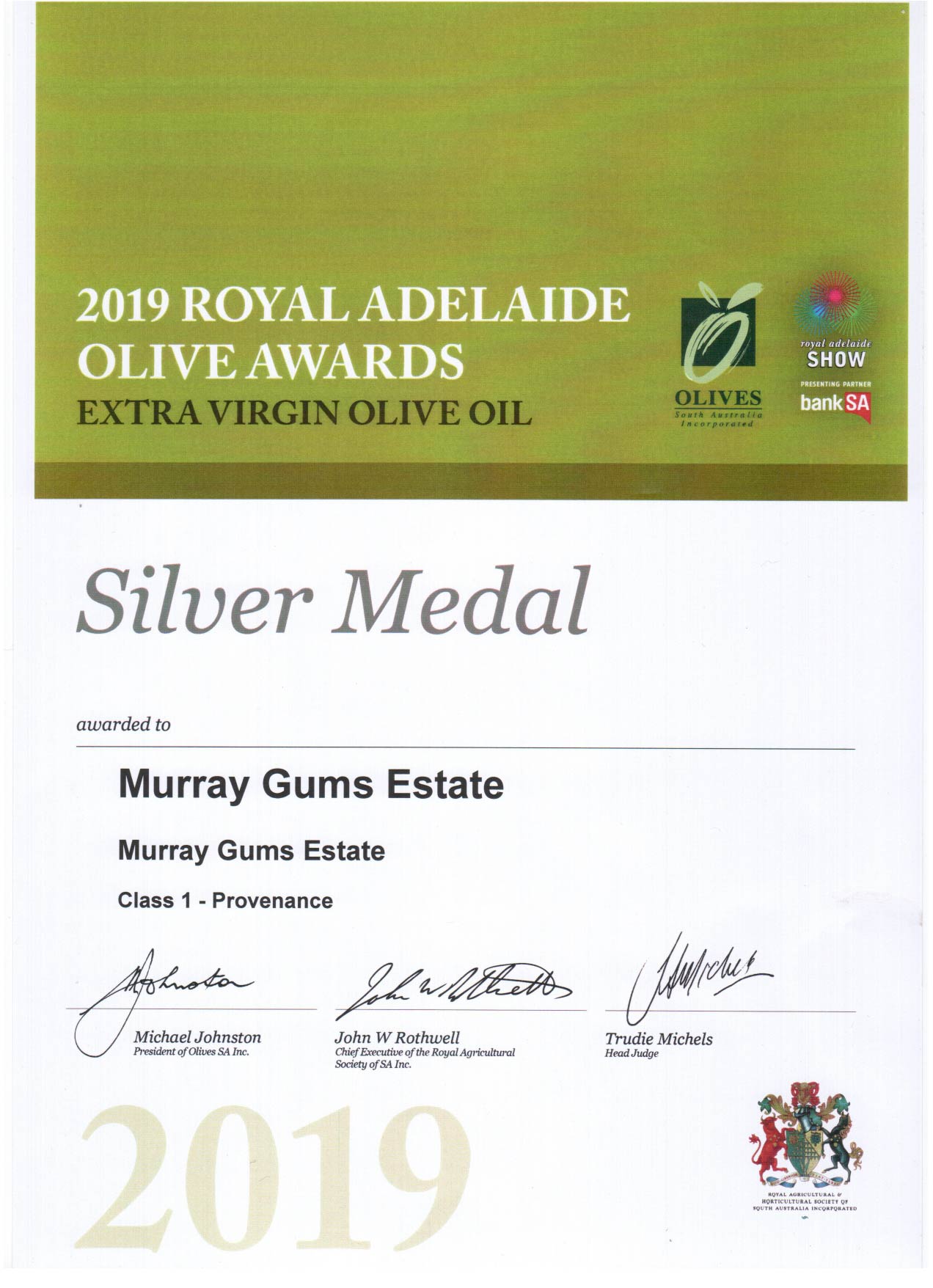 sold out
MURRAY GUMS ESTATE | FRANTOIO OLIVE OIL (4 Litre)
Silver Medal - 2019 Royal Adelaide Olive Oil Awards
Judges Comment: Lifted herbaceous and red apple nose with gentle tropical flavours following through onto the palate. Medium intensity with a late heated finish.
Silver Medal - 21st Australian Golden Olive Awards 2019
Judges Comment: Delicate pome fruits, herbaceous. Strong bitterness and light pungency.

Our olives are grown on the banks of the mighty Murray River in Moama. Produced from 100% estate grown, hand picked, Frantoio olives.
Our Frantoio olives are harvested during late Autumn, when the fruit is still young, green and fragrant. The gentle cold-pressing process releases an oil of vibrant colour and wonderful complexity, combining an aroma of fresh floral notes, strong grassy overtones and spiciness, with a delicately peppery finish.
Enjoy Murray Gums Estate Extra Virgin Olive Oil with salads, pasta, or use as the perfect dipping oil.
PICK UP ONLY AT THE FOLLOWING LOCATIONS:
Instructions and options will be provided at check-out.